Don't get left in the cold!  Is your furnace acting up, blowing cold air, or making too much noise?  Our experienced team of professionals is here to keep the cold outside and your indoor space warm and cozy.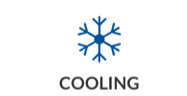 Is your air conditioner having trouble keeping up?  Nobody enjoys heat indoors during the warm summer months!  We've got the experience to keep your space comfortable and can also provide solutions to improve your indoor air quality.
Protect your investment with maintenance from Highmark Heating & Cooling.  Regular service not only extends the life of your equipment but also keeps it running efficiently.  Call us today to schedule a tune up.
Whatever It Takes® is a simple thought, a promise to our customers. It's a promise that you, our hardworking Bryant® dealers, deliver on daily. It's not a new idea. As a matter of fact it's how we've gone about our business for more than a century. And we believe the best way to deliver on that promise is together. Bryant and our dealers are a unified force committed to exceeding home comfort expectations through product quality and personalized customer experience.
Years of delivering reliable and durable comfort solutions has driven homeowners to associate Bryant heating and cooling products with the highest standards of indoor comfort. Bryant products go through rigorous testing in our manufacturing center and in real-world, field applications, well beyond industry standards. Every system is fully run-tested in the factory before being made available to you.
Research and development teams continually monitor and invest in technology advancements, as well as listen to the needs and wants of customers, so Bryant can help you be in step with the rapidly changing marketplace.
Knowledgeable and equipped to address any home comfort need, Bryant and our dealers exceed customer expectations by doing…Whatever It Takes.